July 2020
Welcome (back) to JordanMacarus.com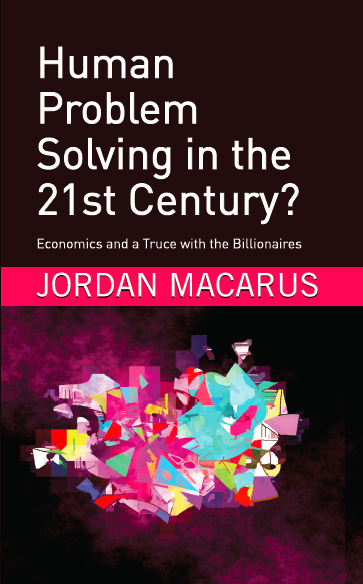 We've finished some work in the last couple years: A 12 song CD, Heart of the Matter, the singles, "Heart Reprise" and "Shenandoah", and a book (with no music), Human Problem Solving in the 21st Century?, that speaks to how we might steer towards a better, more 'sensible' place as we're rounding the dark grey corners of pandemics, economics and politics..:
I'd really like to get people of all indoctrinations to read into it. - It's written for all of us, and we made it as cheap as possible since money's tight for most of us. We're obviously at a critical juncture, but there may still be a lot we could try together as people.
All of the PlanetJordan websites are largely archival, but perhaps interesting if you haven't been here before. You can hear all 10 digital releases for free 3 times at Bandcamp.

The only CDs available directly from us are Heart of the Matter and Truce Vol. 1.
A few music videos with some interspersed Winterhawk are online..:
Contact us for interviews, performances and other information, or to have Jordan facilitate Cooperative Problem Solving Experiments.
Good Luck All, brothers and sisters. - Be good to yourself and to as many people, plants and animals as you can.. "Key Pon. - Let's Rock!"